Content you're reporting an issue with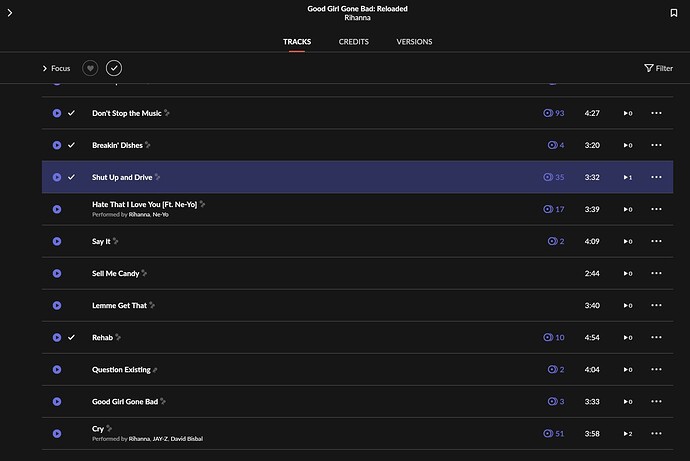 Have you made any edits to this content in Roon?
No don't know how to do that.
Is the album identified in Roon?
Yes - album is identified in Roon
Is this content from local files, TIDAL, or Qobuz?
Qobuz - checked, and file is correct in Qobuz
Screenshot of import settings
N/A
Description of the issue
In Roon, Track 13 of this album is misidentified - the track name should be "Disturbia". It shows in Roon as "Cry". This was driving me nuts, because it changed my local file too! Please fix.