Very sad news. Last saw her on her tour with Lindsay. What a great show.
That sucks… was listening to Tango In The Night just a few hours ago. Such a special voice!
Her melodic gift for a good chorus was among the best, RIP Christine McVie.
That is very sad news indeed.
Rip Christine.
Huge influence and wrote music for many artists.
I'm at a loss for words. This year we have lost so many influential musicians. It's sad.
We can but listen to their music and appreciate their musical talent.
RIP Christine
Crushed. Thank you Chrissie for the beautiful gift you gave the world … your incredible voice and talented piano play. We're really going to miss you.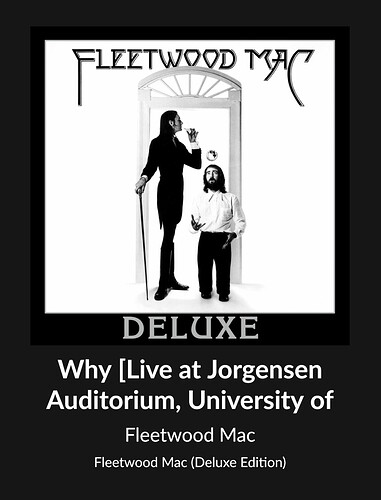 A great loss for sure. Thanks to my three older brothers, I grew up listening to and appreciating Fleetwood Mac. Listening to the Tango In The Night album right now…
R.I.P. Christine McVie
Check out 'Stan Webb and the Chicken Shack', this was before she was with Fleetwood Mac, back then she was Christine Perfect.
I saw her in Chicken Shack as Christine Perfect at our May Ball in 1968
Sad Loss
A sudden and deeply sad loss. She was my Songbird. RIP, Christine.