Sad…but at least he made 87.
It's going to be an awesome gig in the Sky!
RIP Ronnie Hawkins.
Sad face

found here Wegbereiter für The Band: Musiker Ronnie Hawkins ist tot - n-tv.de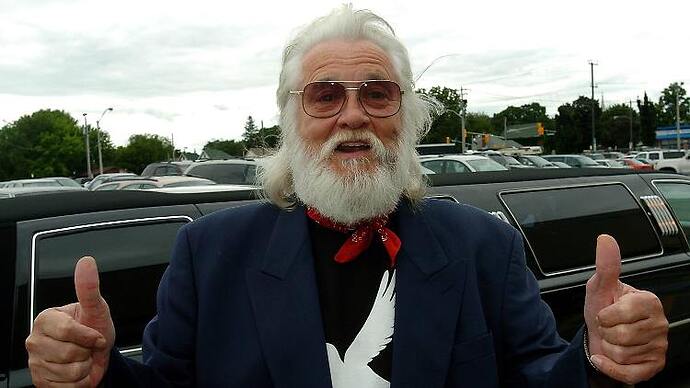 translate with deepl
He himself was never granted the great musical breakthrough. Nevertheless, Ronnie Hawkins is considered the father of rock music in Canada. Among other things, he helped Bob Dylan's former backing band The Band to success. Now he has died at the age of 87.
Ronnie Hawkins is dead. The Arkansas-born musician died at the age of 87. He passed away as a result of an illness, Canadian media report. "He went peacefully and looked as beautiful as ever," his wife Wanda is quoted as saying by the Canadian Press news agency.
On social networks, colleagues and friends mourn Hawkins. Robbie Robertson of the formation The Band said Hawkins had taught him and his fellow members of Bob Dylan's one-time backing band "how it's done." On Twitter, Robertson added, "Not only was he a great artist, great performer and bandleader, but he had a humor beyond compare."
When I was young, 60+ years ago or so, I was at a friend's house. Her brother was a few years older than we were, and I thought he was pretty cool. He wasn't home, so I helped myself to an examination of his record collection.
That was the day I discovered Ray Charles, Buddy Holly and Ronnie Hawkins.
RIP Hawk, and thanks for all the music you gave us.