Oh, this are really verry sad news. 75 years is way too early, that's not an age. I have quite a few albums of him, I like the way he sings and his special sound.
Tony, rest In peace. Thank you for your music, it will last!
Just saw him play last month in NYC. Classic setup of him and drummer. Great show and he seemed in good spirits. RIP.
Sad news.Great authentic singer/songwriter.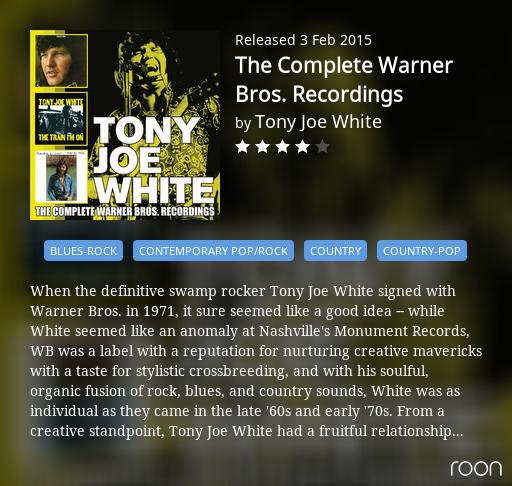 I knew Poke Salad Annie of course, but Boozoo Bajou got me into the rest of Tony Joe. Thanks for the music and RIP.
Really sad news. He was one of the best.
May you rest in peace
We were talking with Mark Punch (Musician and producer) after he did a set for us with Jackie Bristow, he told of having met Tony Joe White not long before he passed and of what a nice and interesting man he was.
Here is a pic of Mark and Jackie with James Taylor, courtesy of Bonnie Raitt.
Oh what circles I move in lol…