Roon Core Machine
Intel Frost Canyon NUC 10 Miniature Desktop Computer (Tall)
INBXNI7FNHN
Samsung 250GB 980 PRO PCIe 4.0 x4 M.2 Internal SSD
SAMZV8P250B
Crucial 16GB Laptop DDR4 2666 MHz SODIMM Memory Module (1 x 16GB)
CR16G4SFR266
Networking Gear & Setup Details
Ubiquiti UniFi Dream Machine Pro
Wired directly to NUC
Connected Audio Devices
Tried HDMI monitor and Marantz AVR
Number of Tracks in Library
Description of Issue
I just migrated from Roon Server running on Ubuntu on a custom built PC to ROCK on a brand new Intel NUC. Restoring my library from backup worked without a hitch. I am really hoping to use the HDMI out on the NUC as a Zone but it is not appearing under Audio Devices in Setup. HD Audio is Enabled in the NUC Bios. I've tried with the HDMI output connected to an HDMI monitor and also with a Marantz SR-7010 AVR.
Rock 1.8 (build 831)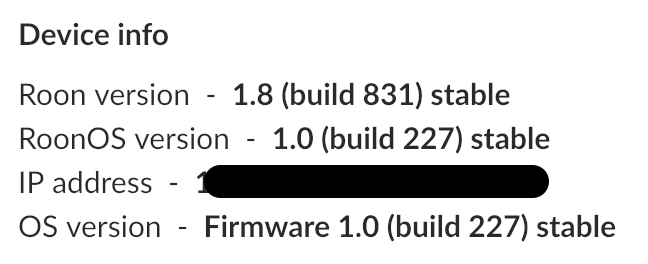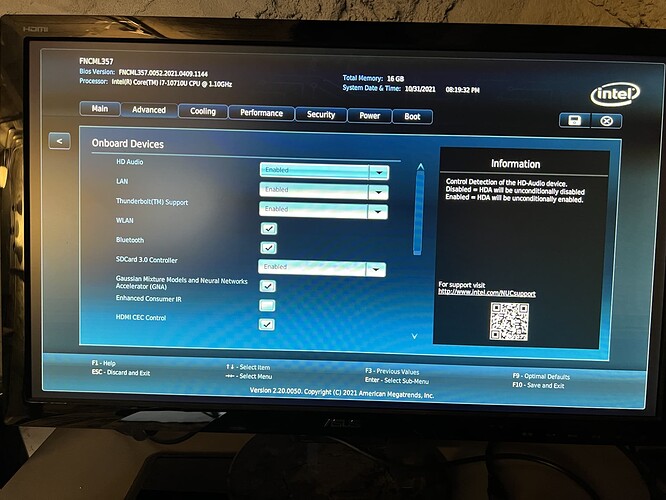 How can I have the HDMI output show up as an Audio Device?