I just installed a Roon Rock on an Intel NUC8i5BEK2.
It seems to have installed well, except that I cannot figure out how to get sound out of the USB port on the Rock.
Various audio devices are connected to the Core, but none of them seem to be the USB port.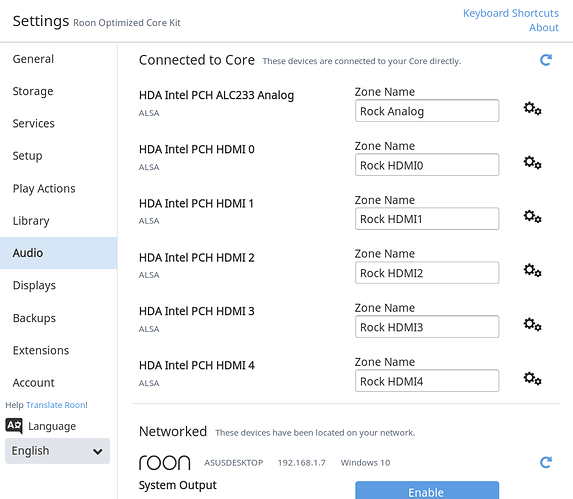 The analogue and HDMI0 will play through other devices.
Audio is enabled in BIOS and I have tried with and without HDMI audio enabled.
I am plugging a Chord Mojo into the USB port, but it doesn't light up.
Any suggestions for how to proceed?
Do the Mojo or the USB audio require special Linux drivers, and if so, how to I install them?