Hi everyone!
We have a maintenance release going live, with a number of bug fixes and performance improvements, along with some new functionality.
New Releases For You
There's been a lot of great feedback about New Releases For You over the last few months, and we've been listening.
We've implemented a number of changes in this release, including updating how Vālence picks recommendations for your profile. These changes should result in albums that are better matched to your listening history, with fresher selections and less noise. Our recommendations are always improving, so let us know if you're enjoying the latest picks!
We've also added the ability to filter your recommendations by genre:

New Releases For You will list the top genres present on the page, and you can easily filter the page down to whatever genre you're in the mood for.
Now Playing
Two new features have made their way onto the Now Playing screen.
The first change we've made affects Live Radio playback. When the station you're listening to provides Artist and Track Title information, Roon will look up this information and link directly to the album when we've found a match.
The matching is handled by the same cloud services that power Search in Roon. While this won't work for every track, the matches should make it significantly easier to add content to your library as you listen to your favorite stations.
This release also adds the ability to enable a slideshow on Now Playing for albums that include a gallery of additional images. This option can be enabled from the Now Playing configuration screen.
Other Changes
This release includes an updated method for logging into TIDAL that uses your web browser and we've resolved some syncing issues related to certain TIDAL accounts.
We've also updated the Playlist sections available in the Qobuz section, and we've also made a number of improvements to how Roon loads images across the app. We think things are feeling a bit more snappy, but let us know how it's going!
Finally, this release fixes a bug preventing our compilation sorting options from working properly. For example, say you have the compilation "Now That's What I Call Music" – the "Use Album Title" option means this album will be sorted to N in the album browser. Alternatively, the "Use Various Artists" option means that all compilations will sort to V.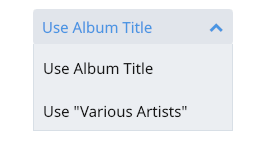 The full list is below, and Build 521 is rolling out now! Thanks everyone!
The Team At Roon Labs
Roon 1.7 (Build 521) Release Notes
---
Roon Build 521 is now rolling out for macOS, Windows, Windows (64 Bit), and Linux. Updated versions of Roon for Android and iOS have been submitted to their respective App Stores and will be available soon.
There is no update to Roon Bridge at this time.
All platforms and apps should update automatically.
New Functionality in Build 521
New Releases For You

Better recommendations
Genre Filters


Now Playing:

Album Art Slideshow
Live Radio playback includes artist and album links when possible
Improvements and Bug Fixes for Build 521:
TIDAL

New web login implementation

Fixed TIDAL sync problems with certain TIDAL accounts

Now Playing:

Low resolution cover art is now centered properly
Fixed high CPU usage when opening Now Playing during Live Radio playback

Search:

Improved search algorithm
Better Top Results
Fixed bug causing selection issues

Playlists:

Fixed an issue importing M3U playlists with "/" file path delimiters on ROCK
Fixed messaging bug during playlist deletion

Mobile:

Fixed inability to open Roon Remote on Nvidia Shield tablet
Changed how Roon detects scale factors on iOS

Qobuz - Updated "Playlists" sections
Albums browser: Fixed Compilation sorting option on Albums browser
Improved image and texture loading performance, most notably on low-power android tablets
New Releases For You - fixed duplicate recommendations when the Singles tab has no recommendations
Better color handling for certain MacOS / Android devices
Fixed an issue with small mouse pointer on 4k displays
Miscellaneous DB loading improvements
Fixed crashes caused by import of certain AIFF files
Fixed crash when playing MQA multichannel files
Delete Tracks: Improved error message if Qobuz files aren't available
ROCK: Fixed import date for files which were imported using drag and drop on ROCK
macOS Now Playing widget restores its state if Roon was restarted while playing Live Radio
DSP: Fixed inability to apply Speaker Setup settings to mono content
Display zone: Fixed an issue with updating lyrics on Display zone when Timecode Lyrics is used
Queue: Fixed number of tracks being added to Queue if albums has Sections