Earlier versions did this, I can't get 1.8 to do it. It only shows release date.
What am I missing?
If the album has a description you only see this information when you unfold the description. In the screenshots you see the difference… hope that helps.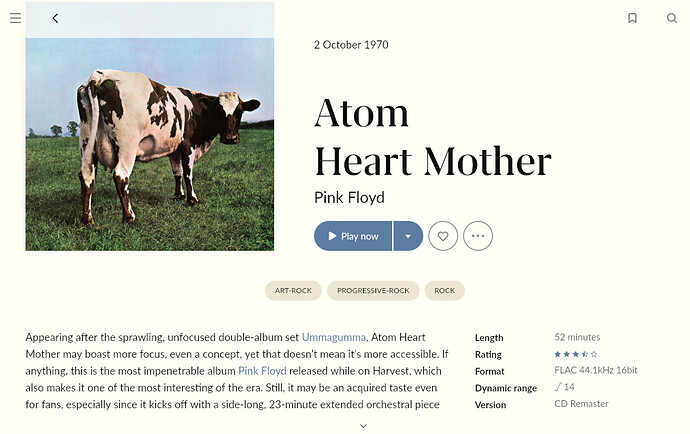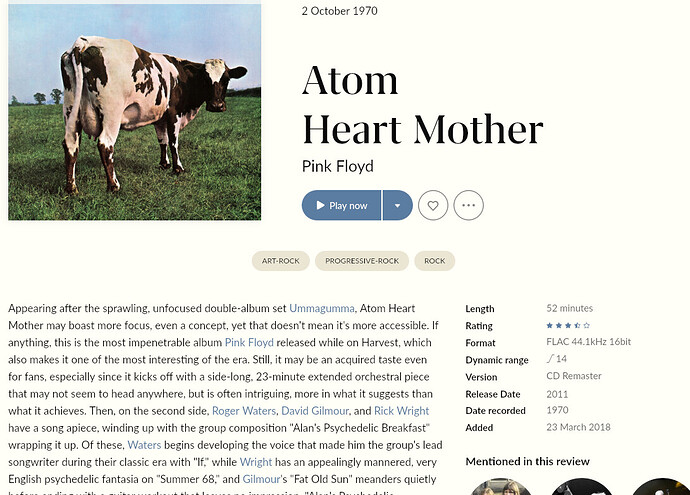 This is one of the more unfortunate design decissions in 1.8 - it's not very intuitive
As this is not a meta-data issue, I am moving it to Roon Software.
-Daniel