The longer I work with the new version 1.8, the more I get upset.
The music player part of the GUI is what makes me really mad.
I don't want to click and search for every function. I want to listen to music and when I hear a song I might want to like it or add quickly to a play list (searching in menus for those kind of activity brings you out of enjoying music… right!). Also, when I like a song, I might want to repeat it for some times so a button to do so should be on the screen. Furthermore, I want to see the track list. I want to like the tracks or add some "on block" to a ![Roon Musik Player proposal|690x378] play list. Therefore, the track list should be always shown on the screen when using the "music player" part of Roon.
I made a copy/past proposal how the player GUI could look like: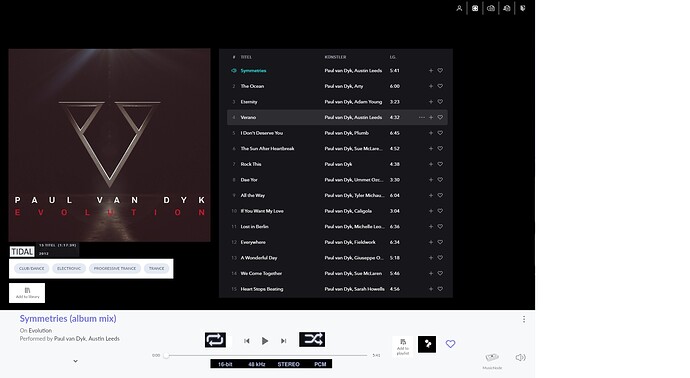 @Community: would you like to add your proposals to come back to the essence of enjoying music!!