Hello Roon Team !
I'd like to notify you of something that went wrong while installing Roon 2.0 over here. Just to hopefully avoid this in the future, for me and other users. And frankly, I'd like to understand what happened. Because I hate it when things are left unexplained


.
But first off : congrats on yet another great release ! I'm loving ARC already. Yes - I really do miss the possibilty to use DSP on ARC. Eagerly awaiting that. But still, I really see all the possibilities here. Great, and thanks a million !
Now, what went wrong : I have a NUC6i5 with ROCK as a core. Its HDMI output is directly connected to a receiver. This combination has been serving me well for (i guess) about 6 years. I However, after installing Roon 2.0, I initially lost all Multichannel capabilities. Meaning : anything surround, is always mapped down to stereo.
I remember that I always needed to set the channel layout to 7.1, in order to make this work. But after the 2.0 update, the 'channel layout' menu item was not at all available for me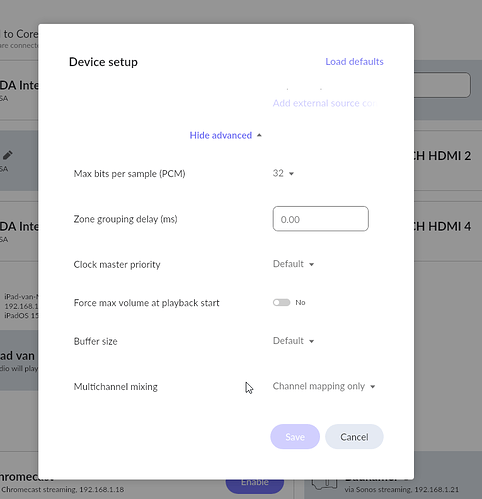 After downgrading to legacy 1.8, all was fine again. (Thanks for both the possibility, and the clear instructions by the way. Really helpful !)/
And even after upgrading to 2.0 once more, everything was STILL fine. 'Channel Layout' menu available once again :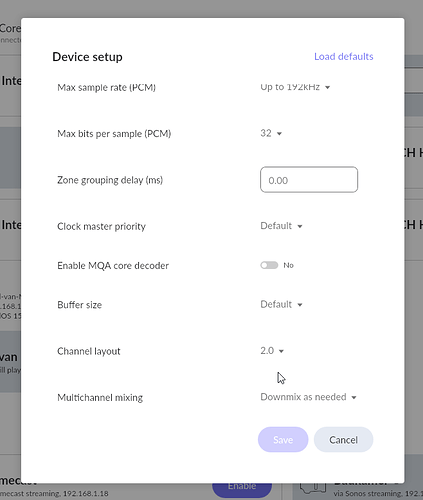 I'd like to stress that this is not a request for help, as everything is working fine for me now.
Just a message to share my (initially bad) experience, as an attempt to hopefully avoid similar cases in the future :);
Does anyone dare to take a guess, as of what might have happened ?