Roon 2.0 works fine on Qnap
But Arc doesn't, any advice?
I don't have any advice for you however I also run my Roon Core on a QNAP TVS-471 NAS. Roon 2.0 installed and runs flawlessly and for me ARC also works perfectly. The point I am trying to make here is that I can certify that it works with a QNAP NAS because I got it working first try. When you say ARC doesn't work, did you enable it in Roon before you tried to get it working on your phone?
Thank you
So it should come from the internet box
I don't know why you mean by Internet box. I enabled it on my phone and in set up in Roon.
I think he means the router
I have a QNAP TVS-672XT and had an issue with ARC. I have a Netgear router and had to turn on Upnp and use port forwarding. Upnp did not work by itself. The port forwarding was fairly simple. I put in my NAS name, the NAS IP address and the Roon default port and whala!
Thanks, I will check the router for enabling ArC (internet box is a common name for a box provided by an ISP delivering Internet TV and Phone)
AT&T U-Verse calls mine a gateway.
Depends on if you're fan of IT Crowd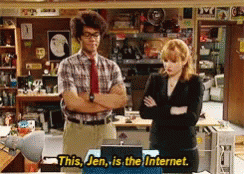 I had to open a port on my router for Arc to see my QNAP NAS, but that's all it took.