I'm not sure if my mind is playing tricks on me and it has always behaved like this but i remember it differently…
Now whenever i pick the Roon Ready or HDMI Arc services from the BluOS controller app (in both iOS and Android), they remain minimized at the bottom of the app window (and the Tune in radio menu is in the background. So i have to tap again to maximize.
Like this: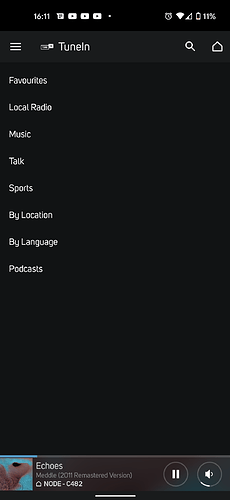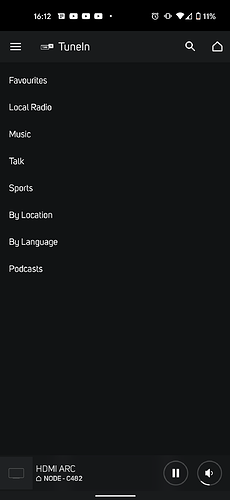 The Spotify service though always launches maximized in the app window. Like this: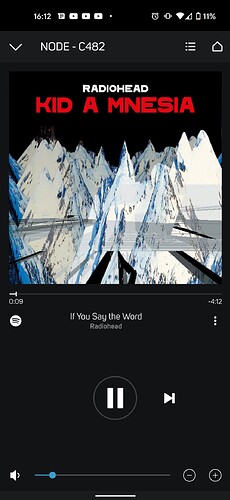 Is this usual behaviour?