Has anyone been able to get your desktop Roon to interact with RGB lighting systems like these?
I have it gotten it working with Aura/Armoury Crate. What I do is a little janky but it works, basically what you do is make a playback group with your actual playback device (Streamer, DAC, etc) and the default sound output of your computer (with exclusive mode disabled).
I use the same process to also get my Philips Hue and Nanoleaf lights synced up. How to synchronize Roon music with Philips Hue - #4 by SlyBlue
Thanks! I sorta got it working - maybe I did something in the wrong order.
I grouped the DAC and my onboard sound: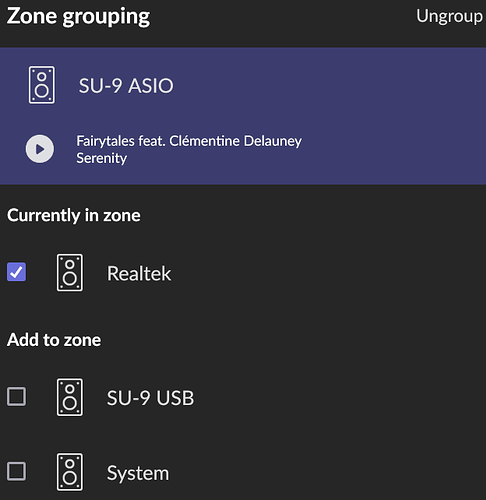 Then I had to change the default output via WIndows to the on-board sound: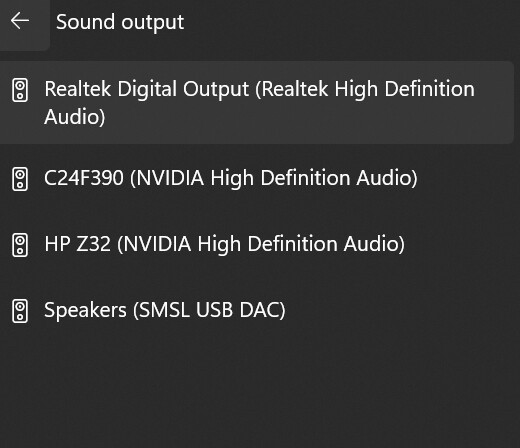 Aura Sync Music mode works but if close Roon and open it again with this setup I get this crazy 50's sci-fi radio static/tuning sound until I start playback in Roon.