Roon Core Machine
ROCK, NUC8i7BEH, Crucial 8GB Single DDR4 2400 MT/S, Transcend 128GB Nvme PCIe Gen3 X4 MTE110S M.2 SSD Solid State Drive
Networking Gear & Setup Details
Ethernet to NUC: Google WiFi, TP-Link 8 Port Gigabit Switch, Synology DS920+, Intel NUC 8
Connected Audio Devices
MacBook Pro, iPhone 12, Chord Mojo2/Poly, Chromecast Audio, Apple TV 4K
Number of Tracks in Library
43,000
Description of Issue
My old iPhone 12 mini brightness was acting strange and Apple agreed to swap it out with the exact model. I migrated everything over and replaced a few apps where the migrated apps did not work properly.
Roon Arc was one of those apps. After downloading the replacement app and connecting to Roon core, I was getting (and continue to get) this message in the Roon Arc tab: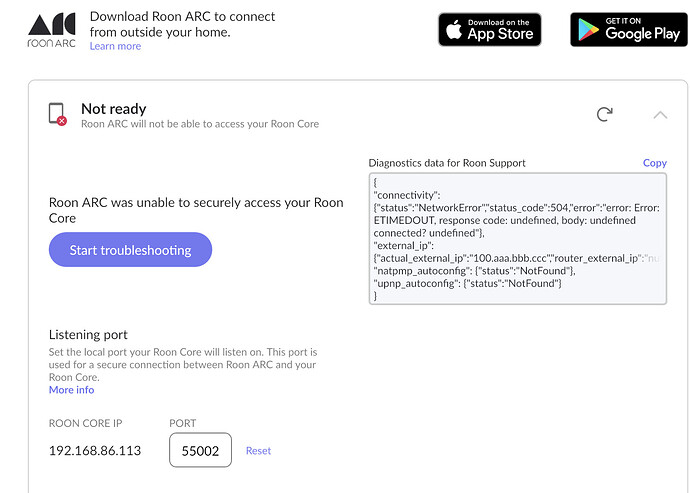 I am able to connect to Roon Arc in my home using Wifi but unable to do so once I shut WiFi off in order to replicate outdoor use. Here is what I now see: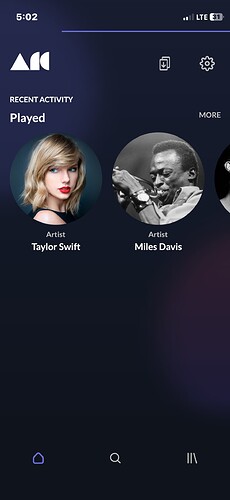 with the horizontal blue line scrolling on the screen from left to right, and then: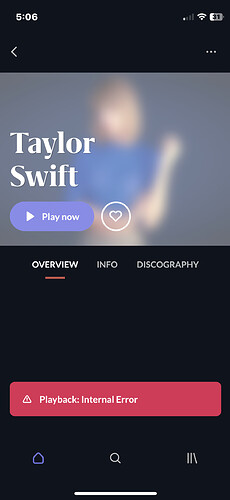 Roon Arc worked fine for me on my old iPhone. Any thoughts what might be going on?
Thanks,
David