With Corona in full swing there is time to mess with my Roon setup and build my understanding of the functionalities.
Here is my latest 'problem' with the following setup:
Roon Core on a NUC, ethernet connection via a few switches to a Roon Bridge installed on a Win10 Pro notebook. Connected via USB to my Cambridge 851 (Streamer/DAC/Preamp) and set up with default settings.
Signal path looks like that: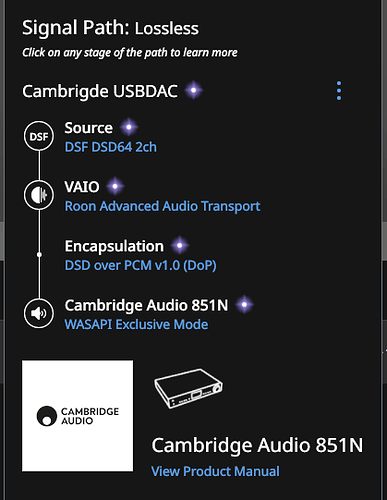 Settings part 1: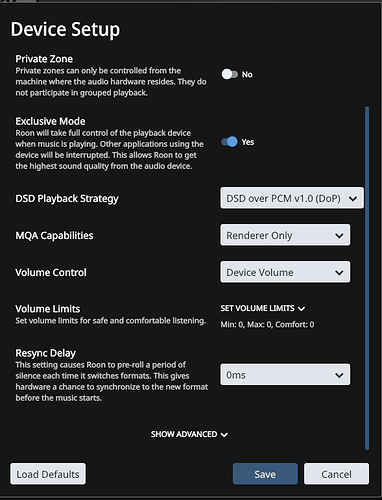 Settings part 2: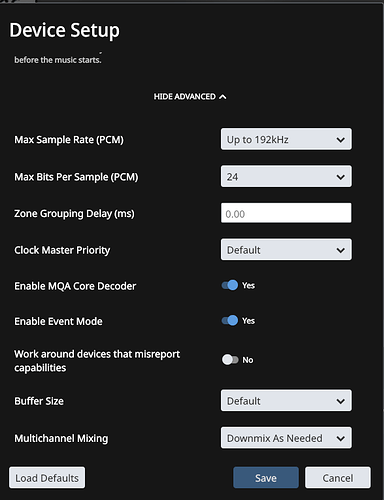 Trouble is that the settings pane shows 'volume control device' and the volume control area in the lower right corner shows volume control fixed: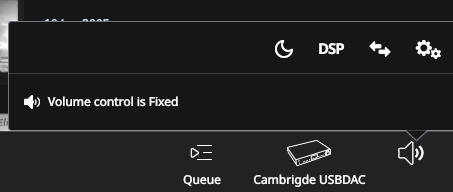 And guess what, volume control does not work on the Cambridge via Roon. Is that a limitation by design because the Roon Bridge and the Cambridge 851 do not communicate via Ethernet? Or is there some secret setting as a workaround just short of shaking a dead chicken above my head?.
Looked into the Cambridge internal settings via Cambridge app and there is nothing that hints to volume control. Volume control via Cambridge app works normally.
Any words of wisdom?
As always TIA