Hi all,
I would like to pick your brain a little bit about some "potential" improvement on my existing system.
Currently, my Roon Core (which is running on an Intel NUC) is connected to my Lyngdorf TDAI-2170 USB input via Ifi-audio Micro iUSB3.0 in between. So, it's as below:

And this is how the signal path looks like: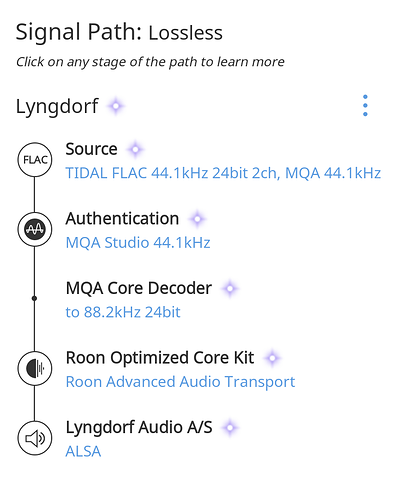 Not that I am an not happy with the set-up but I'm thinking about what can potentially improve it.
To be more specific I have two questions:
Would adding something between Roon Core and iUSB help? If yes, any suggestions? (i.e. micro/ultra rendu from Sonore?)
What are your thoughts on NOT connecting Roon Core to the amplifier directly, but adding a high quality streamer in between? In other words, Roon Core would transport to the streamer which is directly connected to Lyngdorf.