Today I created my first Roon extension with NodeJS. Also my first NodeJS experience BTW

.
The extension pushes all zone information from the RoonApiTransport subscription to the MQTT broker. That way you can use all the status information in Domotica systems like OpenHAB.
I published the extension on my github account: https://github.com/fjgalesloot/roon-extension-mqtt so you can have a go with it.
The next step is to listen to incoming MQTT methods to allow zone/output player controls.
Screenshots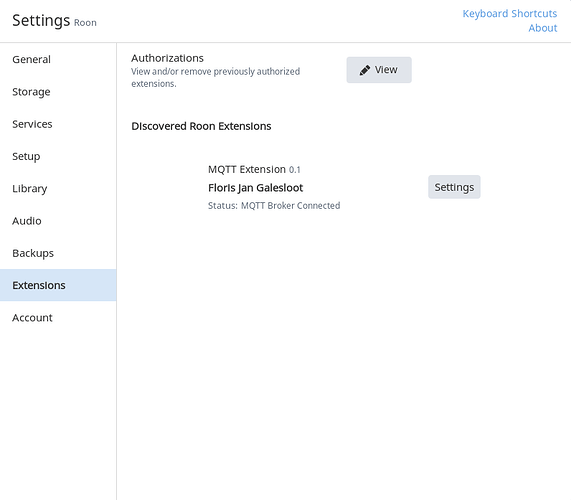 Extension settings page: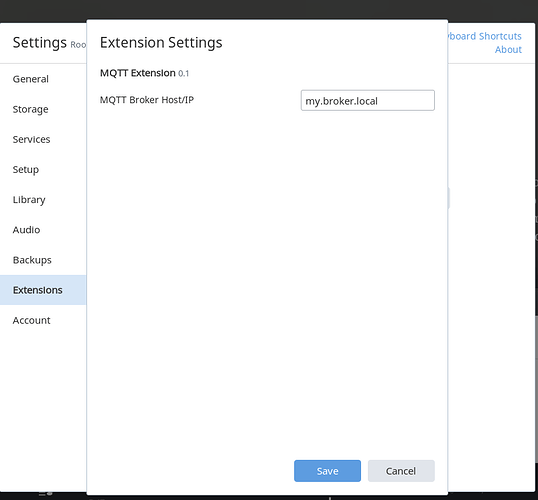 As you can see, you can set the Hostname or IP address of the MQTT broker in the extension setting page. Also the status of the MQTT broker connection is displayed.
I think it all works, but you could encounter issues

as this is version 0.1. I would like to know what you think.