Content you're reporting an issue with
Endellion String Quartet: Beethoven Complete String Quartets
Have you made any edits to this content in Roon?
No
Is the album identified in Roon?
Yes
Is this content from local files, TIDAL, or Qobuz?
It should be from local files but it isn't always.
Screenshot of import settings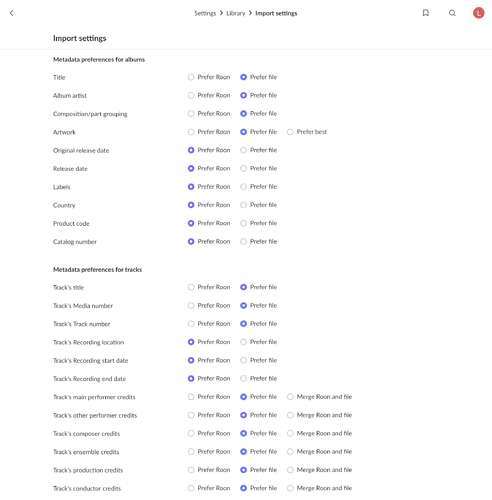 Description of the issue
I have reported this before and was really cheesed off, not only because the discussion was closed and I could no longer react, but especially since the final remark by Triple Crotchet Tony, which "solved" nothing but merely restated that this is a common problem with Roon was marked as the "solution"!!! (see Roon fails to group some tracks - #9 by tripleCrotchet). Now I loaded a new set of albums and the problem reappears, despite having set the import options to use only my naming conventions.
Here is an example: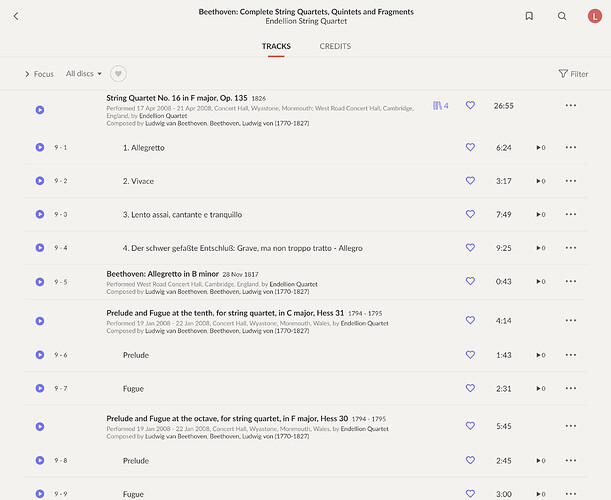 Those entries starting with "Beethoven:" follow my naming conventions, the others do not. Why is Roon overriding my naming convention? Why is this not being remedied and apparently hasn't been for some time?