It's a clock and a microphone - it means the track has synched lyrics.
Michael
What view are you looking at?
When you browse tracks or albums etc you only see tracks that are in your library.
So I just added one track from this album so only that track shows.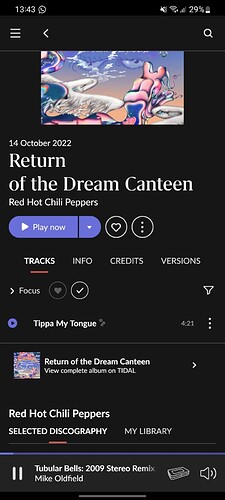 Not that I know of.
There's a crap way to see which tacks are in your library.
Play the playlist and those tracks in your library will have hearts next to them either as existing favourites or to favourite.
This topic was automatically closed 45 days after the last reply. New replies are no longer allowed.