When i click on the album 'Run the jewels 2' (explicit)

it opens the clean one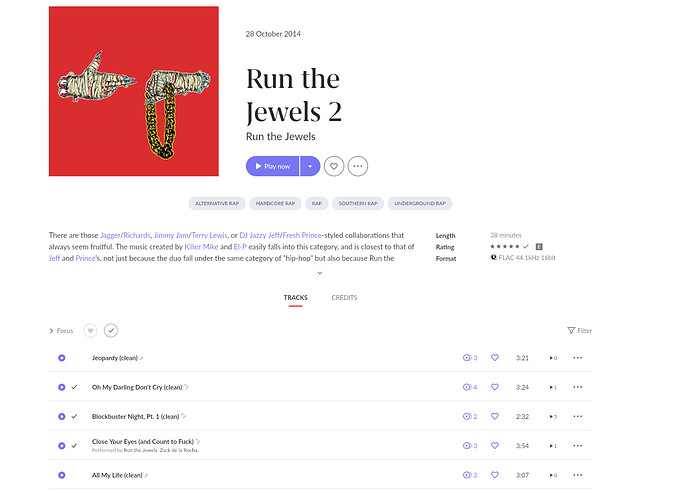 and as you can see there is no versions-button to click.
It is maddening - this is not even a new release and ofcourse it is available to me on qobuz.
Is there a way for me to fix this?
Can I filter out censored albums alltogether? I never want to play a censored version.