The metadata of Hans Richter-Haaser's Beethoven Sonatas is wrong in the Roon database and as a consequence the works are not identified and displayed correctly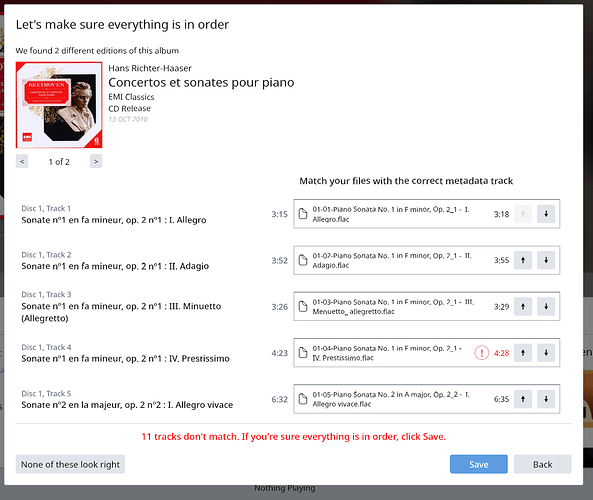 So I have just spent half an hour entering the the metadata for the works exactly as they are in allmusic. See the track names on the right in the above screen.
I then deleted the album from the disc and forced roon to rescan and cleared the deleted files in the library.
Then I recopied the album to the disc and had roon reread and identify.
Still, roon does not list the track names correctly.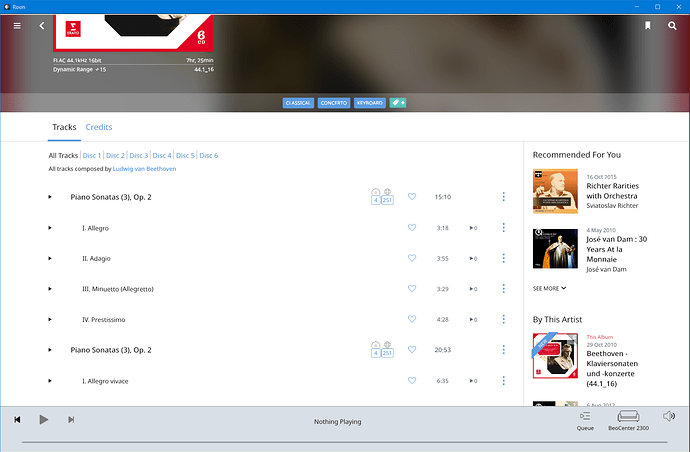 So next I told roon to prefer the files' metadata for track names
Still no joy.
Roon WHY ARE YOU MAKING THIS SO DIFFICULT? There must be an easier way to get roon do what I would like it to do, namely simply use my metadata. Roon even has a function that is supposed to do just that, but for reasons unknown to me, this function does not seem to work.