I have installed Roon Server on an SSD on a QNAP TS0451+ NAS following the procedure provided by Chris Riecke. When I open the Server app, I get an illustration of a hammer and nothing else (see scrrenshot)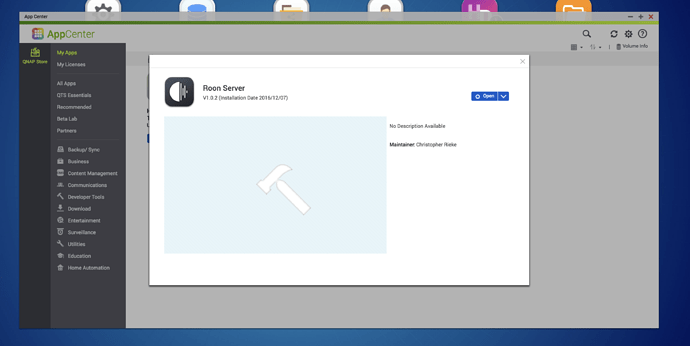 I have re-installed, rebooted the NAS, etc.
Any ideas on how to proceed would be appreciated.