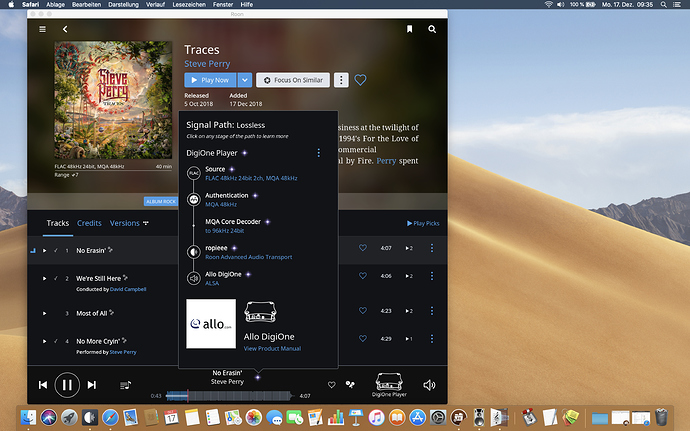 Hello, have bought new Steve Perry album in FLAC 24/48. After put it in my Roon database it shows "FLAC 48kHz 24bit, MQA 48kHz".
I do not understand it, because I bought only FLAC file. In signal path the MQA decoder is working.
Roon Core is on QNAP NAS, Endpoint Allo DigiOne player, DAC from my Hegel H190.
Why do it show MQA?