Thought I'd ask here…
I don't have a screenshot of my roon signal path (not at home right now), but unlike the one below, which shows the filters applied in the "HQPlayer" section, mine just says "defalut, default" and then shows the bitrate.
Am I missing a setting?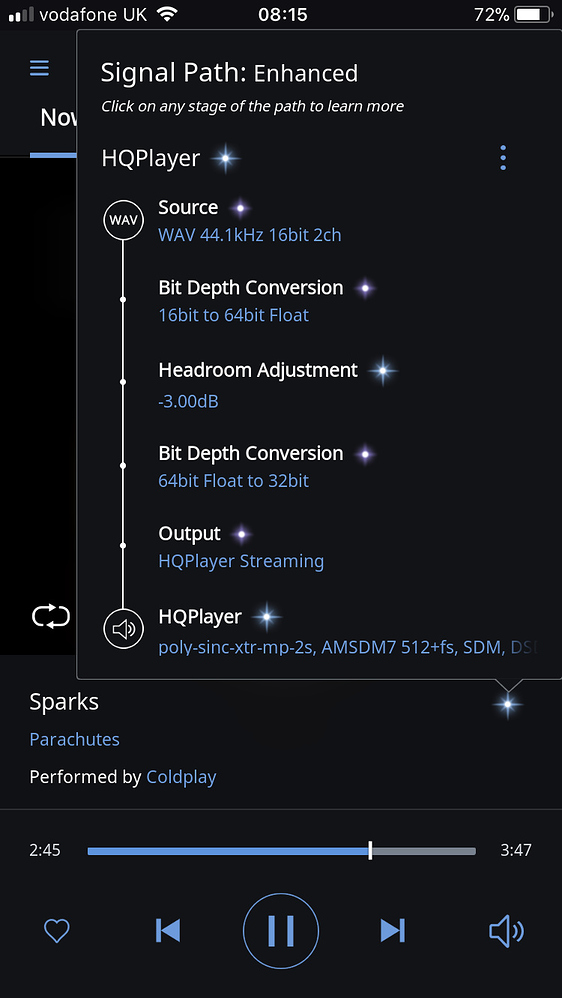 When I get back home to my audio system I'll add a screenshot from my Roon signal path window.