I was recommended by Synology support to install RoonServer on Virtual DSM instead on the host machine. (That's another story, they found that RoonServer package use inotify watches over 8192 limit and cause some system demon fail to run.)
I success to install and run the RoonServer on vDSM, however I cannot add any music path to it, it always shown "UnexpectedError", want to know if it can be fixed?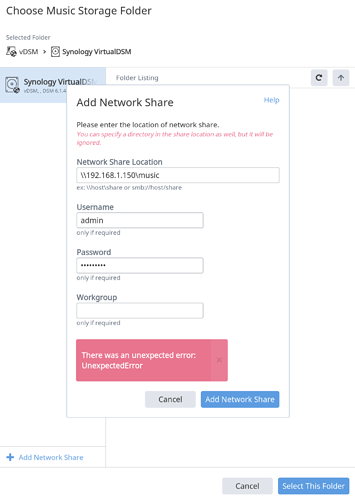 same result using smb share path: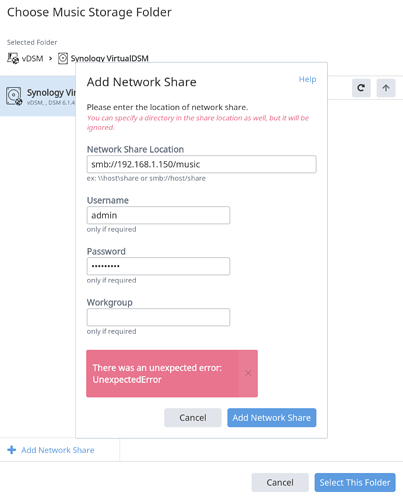 my host NAS: Synology DS3617xs, DSM 6.1.4-15217 Update2, default 16Gb RAM
created virtual DSM by image file "DSM_VirtualDSM_15217.pat"
The music files are stored in the host, since the virtual DSM act as a individual NAS and storage space is separated with the host too, it cannot add music from host like local path.
But I'm sure the vDSM can communicate with the host, I can ping the host in vDSM SSH shell and also can setup backup task with host's share folder by rsync service.