Hey all
I have a RPi4 and display now set up as a Roon display for my sotm sms-200 endpoint. That works fine.
I am trying to set up Librespot on the RPi4 for Spotify connect. I have a USB cable connected from the RPi4 to the dac (rockna wavelight) and have usb input selected on the dac.
I've entered my userID and password on the Pi page. Have committed the changes and rebooted. However I don't see the RPi4 on my Spotify Connect.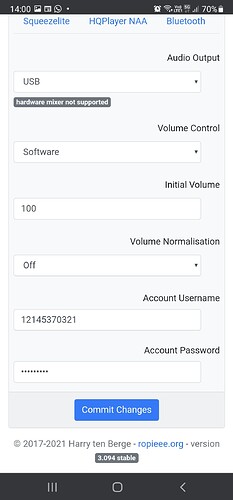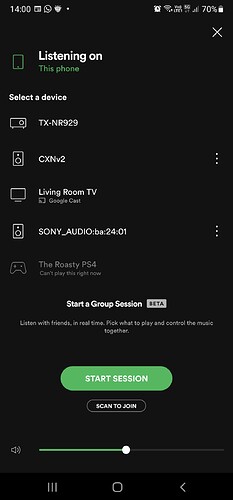 Any ideas?
I can use librespot on my sms 200 ultra, but I was thinking if I could set it up on my RPi4 instead and just switch input selections on the dac as an easier method, rather than having to go into the sotm eunhasu webpage each time to swap the active protocol from Roon to Librespot and vice versa.