Hey there, can somebody give me the basics on the UPnP bridge function?
I can NOT make this work…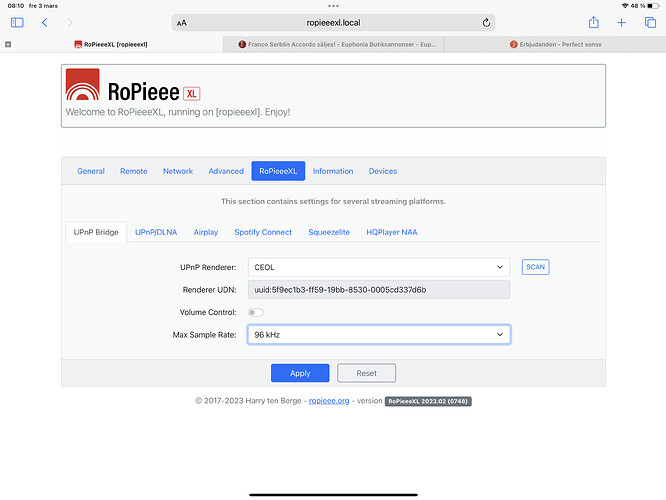 I have a couple of UPnP streamers, the Denon CEOL should be pretty straight forward, but no.
It simply doesn't show up in Roon. I have tried enabling Squeeze (think i read that sometime) and every other function is set to output=off.
What am i missing here?