Hi,
I added Roy Wood's "Boulders" from Qobuz to my library.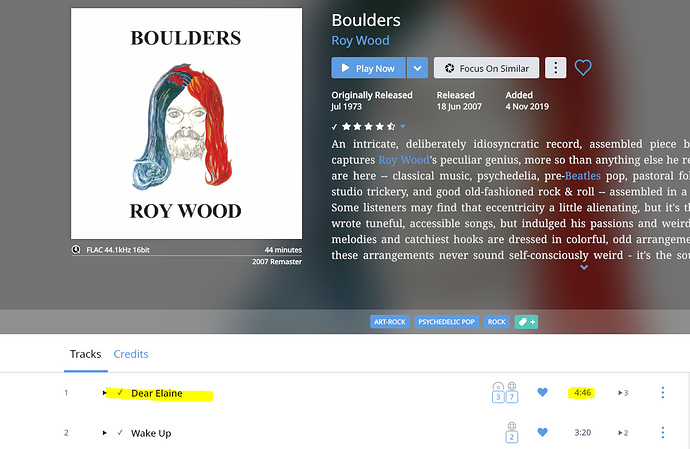 The title of the first track is wrong. On Qobuz it is listed like this

At Discogs the first track is also listed as "Songs of Praise"
The wrong entry seems to come from Allmusic
Could you please check and correct.
regards,
pj