I've scanned this thread but found no answer to my problem, which is I can't get any volume from output device (Unitiqute). Apologies if I have missed if this is covered elsewhere on the thread. A couple of questions arise as I must have set the device incorrectly.
First, I don't understand why under the Roon > setup > audio there are two devices: a Roon bridge and the Digi+.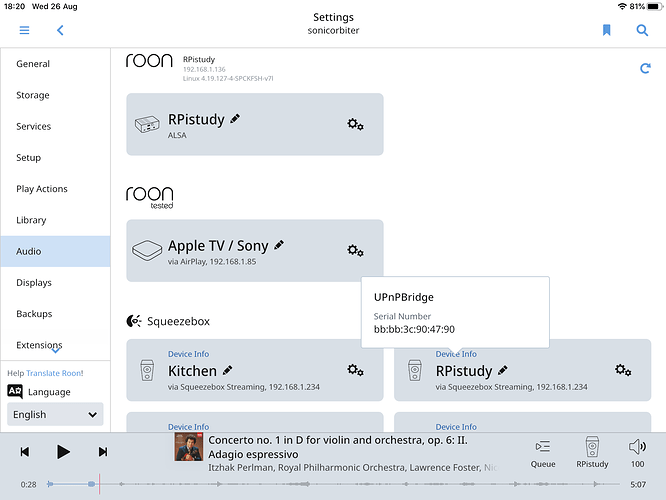 Second, under the setup screens I'm not sure if I have enabled the correct items.