Sasha & John Digweed Renaissance: The Mix Collection is a 3 CD mix collection. Roon discovers the correct album on allmusic: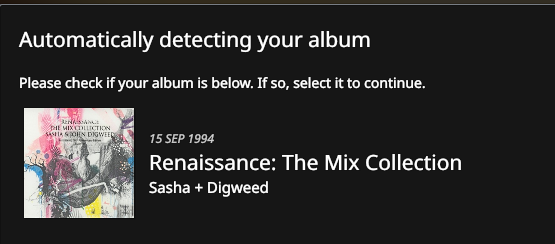 At the next step in Roon only 13 of 44 tracks are discovered: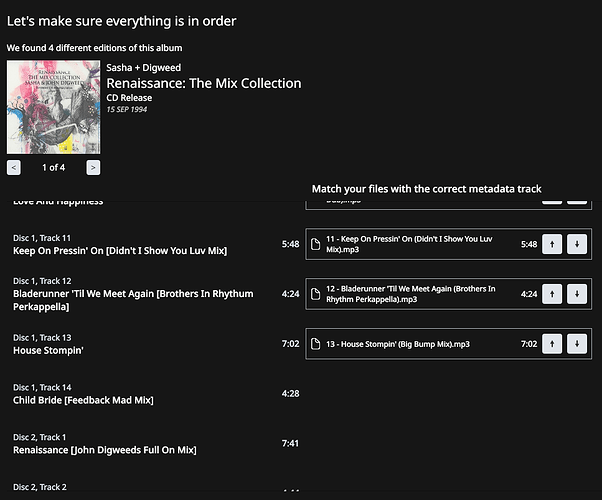 Even if I click "None of these look right" to keep the album unindentified only 13 of 44 tracks show up.
Btw, Roon shows that 4 editions of this album were discovered and all 4 editions only recognize 13 tracks.