For some reason my Pi3+ gives a connection failure on the screen.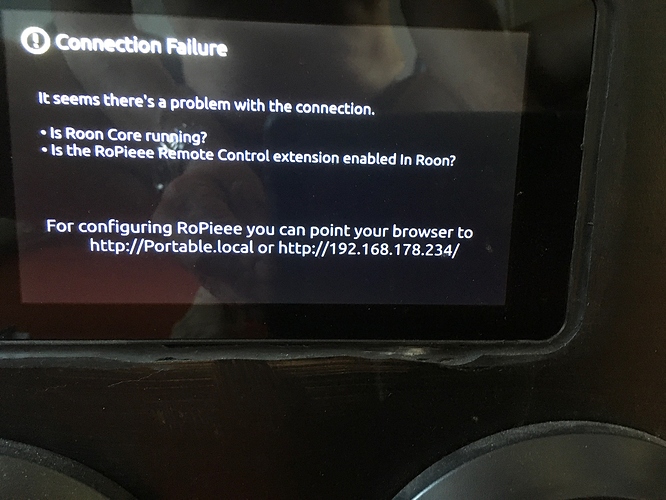 Music is playing fine, so there must be a connection with my Roon core. Everything was working fine and I don't play with the settings. I'm running RoPieee XL on a Pi3 B+ with a 7" Raspberry touchscreen and a Iqaudio Pi Digiamp+.
What could be wrong?