Unfortunately the only snow i can offer is fake stuff sprayed on a palm tree
Even after this long i still marvel at Euro images of Xmas when its 30C outside

My wife and I checked off another bucket list item 2 weeks ago. Always wanted to go to Yosemite NP and stay in the Ahawanee Hotel once it had been decorated for Christmas. Go outside and make snow angles them back inside for a good strong adult beverage or 5.
Since we were going to be driving back to Reno to fly out we decided to stay a few days at South Lake Tahoe since we had never been there.
The first 1 1/2 days were mostly sunny but a storm was going to be coming through the mountains.
This is 18" after the first 16 hrs of snow, 9 AM. The power was out in the area and not expected back for 3 days. Since they were expecting another 30 hours of snow and total of near 4' we decided to make a very slow run to Carson City.
We grew up in Michigan and Maine so snow is nothing new but after living in Florida for 37 years we quickly remembered why we moved south.
Watching it show is one think existing outside is another.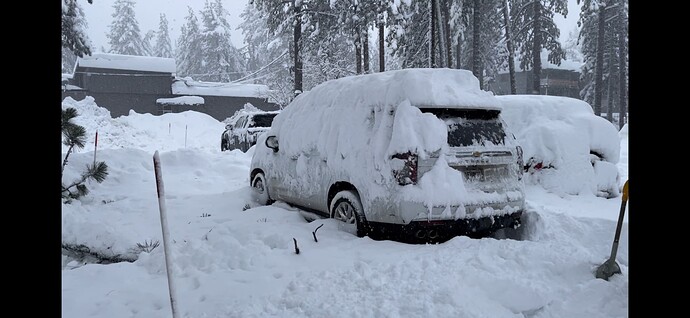 Brad, can we file this one under "Trips we will not soon forget " ? Wow that's a doozy of a surprisingly winter wonderland for sure. As long as everyone is safe and well fed it's a win.
So many amazing photos and very talented photographers

. Bravo to you all and thank you.
One thing I was thinking but Donna said it first.
We need to get back to vacations in the mountains. Just not in winter.
24 hour change. One morning to the next.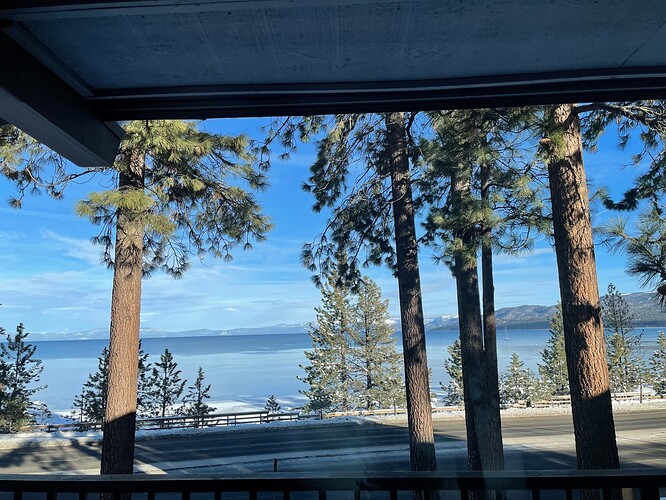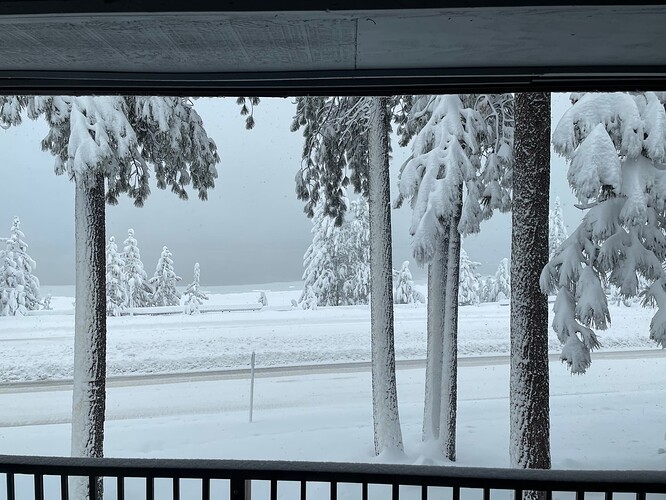 Five years in Wisconsin cured me of ever wanting to see snow again.
I love snow, but, I think I may get 2 weeks of snow a year on average that actually sticks and is not a "falls then disappears immediately" situation. I probably wouldn't like months of it.
We don't get much snow here. It's beautiful when we do get it. Here's a pic from last winter of snow on a local beach/nature preserve.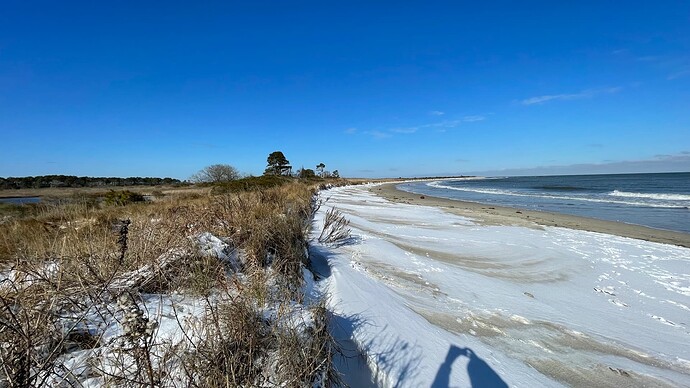 Where are you Saturn94?
Love the beach
Coastal VA (Chesapeake Bay in the pic).