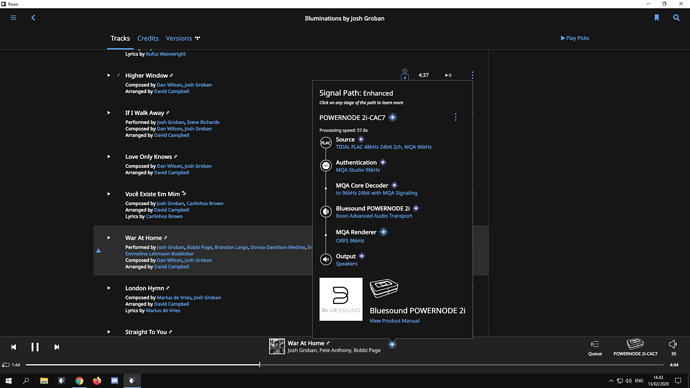 Question. Is there a way to get the MQA Renderer to say lossless? Or will it always be "enhanced".
Im new to the Roon / MQA / Hifi world. Just trying to figure out why the MQA Renderer isn't purple? Does the blue mean that the overall quality is lower than if it was purple?
It says my Powernode 2i is MQA/Roon ready.