@support. I am finding a problem with "hidden" tracks at the end of streamed Qobuz albums. I assume it is the same problem with Tidal, but I don't have an account. I don't have this problem with my local library as I have editing tools to fix it.
For example. The last song on this album "Better Than Nothing At All" is actually 3.40 mins not 9.55 mins. A hidden song kicks in at about 7.15 mins. That is a very annoying 3.35 mins of silence.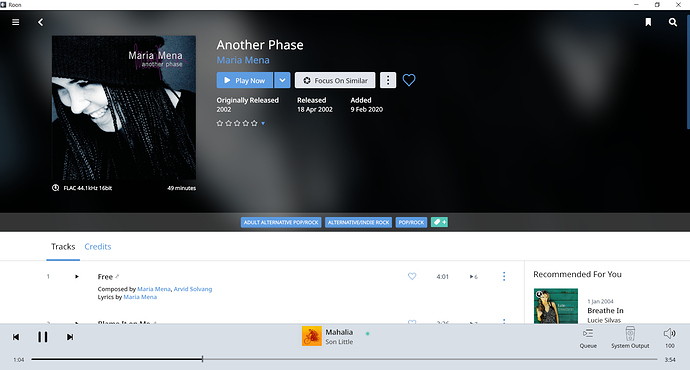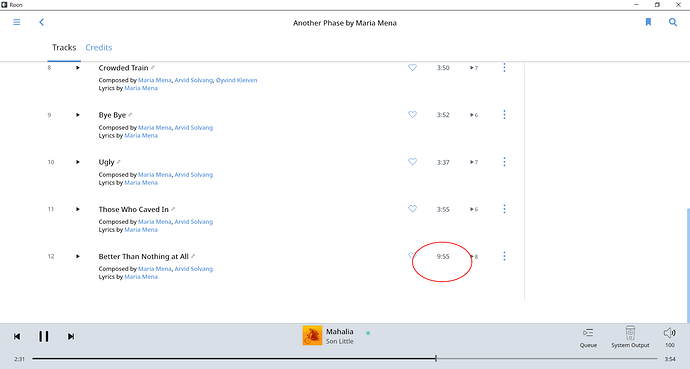 With hidden tracks on my own local rips I usually split the track with dbPoweramp to get rid of the silence. With a streamed track this is obviously not possible. Is there anything that roon could do to skip this silence or is it a feature request?