Hi
I have a bit of Smooth Jazz , as categorized by Roon. I am looking to expand that area.
What I am looking for is "cooking", "drink on the patio" slow smooth background
This is my current list of Artist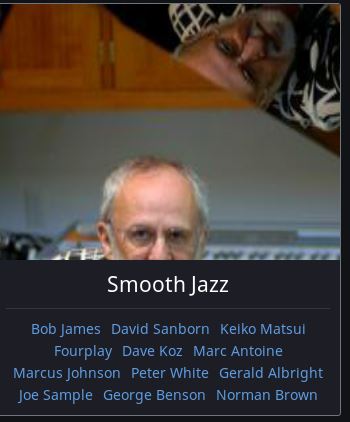 I know there are loads of Jazz aficionados out there , please can you suggest any other artists for my perusal.
I have a Tidal Hi Fi subscription
Thanks In Advance
Mike