Below is with the ASDM7 modulator. Average is around 32% (eye balling the average over ~ 1minute)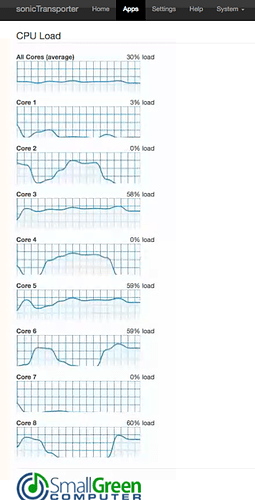 Below is with the 512+fs modulator. Average is around 38% (again just eye balling it).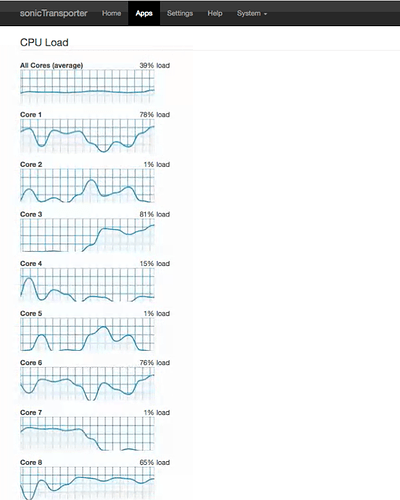 All other settings: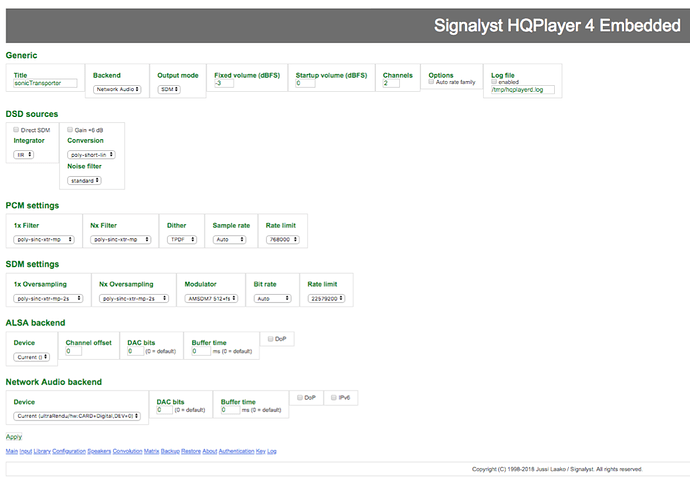 Another observation @jussi_laako
After booting the system (sonicT i7 and ultraRendu) from cold (shut down last night) we need to select the ultraRendu in bottom left (Network Audio backend), even though the ultrarendu is showing as current - otherwise we get 'transport error, HQP not connected' in Roon.
When you click on the list, you see another option for the ultraRendu. I then select it and hit apply and then there's only one option in the list (current) and it then it works. This needs to be done each cold start.