Hi folks,
today I converted my Dire Straits - Brothers in Arm SACD iso to single .dsf files.
I did this two times, both times with the ISO2DSD and one time setting to export to Stereo and one time to multichannel. I then placed them in two separate folders in my watched-by-Roon folder.
I did allow "Show hidden files".
Now I have the above mentioned album two times, on time in 5.1 and one time in 2.0
Both show this track structure within Roon: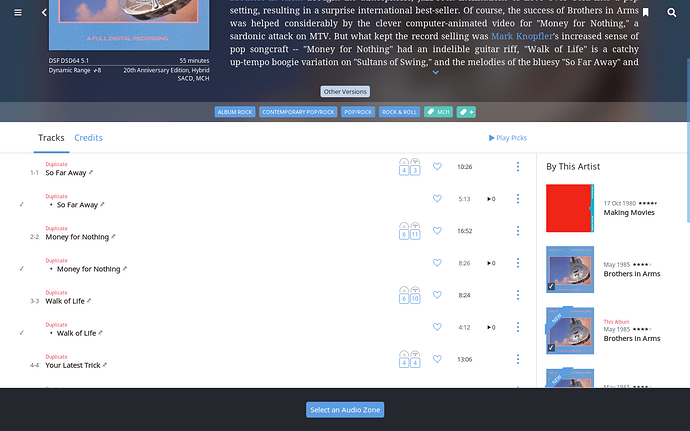 Why are the tracks flipped open and the play time doubled?
The structure looks the same for 2.0 and 5.1?
And why is the 5.1 version marked as "duplicate"? (and not the 2.0 version?)
Audio Analysis was already finished.
I am just curious why Roon shows it this way, and if there is a setting or way to prevent showing the songs like that.