In my Roon Core installed in my MacBook Pro, I can see the Philips Hue Sync app as an endpoint for Roon: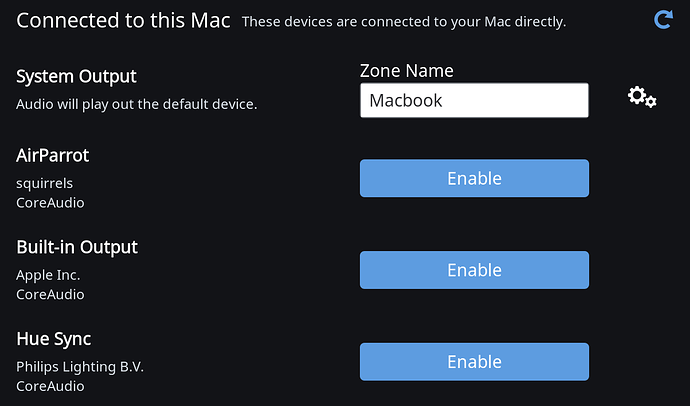 That made me think that if I select it as a zone, merged with an actual audio zone, then my Philips App will also receive the music stream and react accordingly syncing the lights accordingly.
I have tried several times to do so, but so far haven't been able to do so. Even with merging directly with the MacBook output (which defeats the purpose because I can do that without Roon).
Has anyone tinkered with this function?