I've been listening to this Mosaic Dizzy set all morning. Always exciting when something I'm interested in turns out to have 5+ disks to dig into.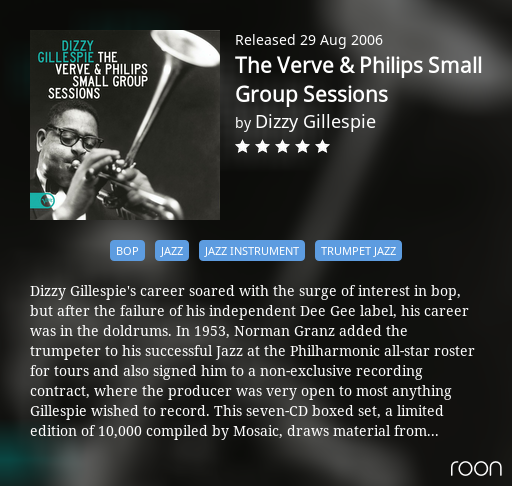 I can do some rudimentary searches for "complete," "sessions," or label names but I'm keen to know:
What are your favourite jazz box sets available on Tidal?
Would also be grateful if someone already has a list or screenshot of what Mosaic sets are available. I sure wish the "label" search function extended beyond local files, but I assume that's a shortcoming of the provided metadata.
Cheers!