I have this album 'Live at Tradfest', and Bob Dylan is credited as a composer on track 2 Down By The River.
This is not the case as all the songs are composed by Sian Chandler and Ray Hughes. Except one track by Norman Greenbaum.
I cannot remove Bob Dylan from the credits unless I'm missing something.
Any help appreciated.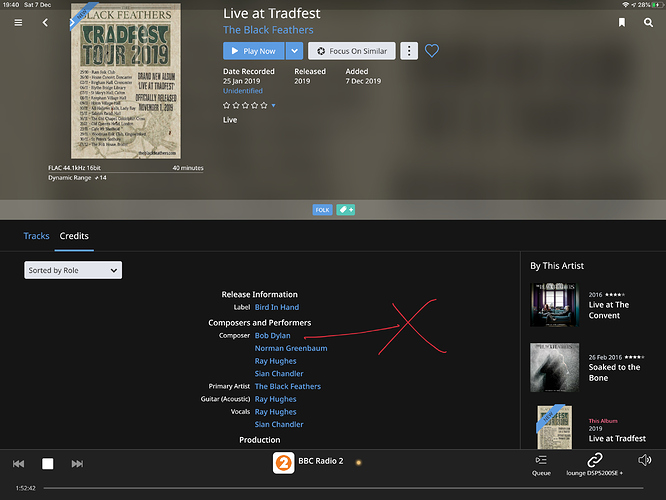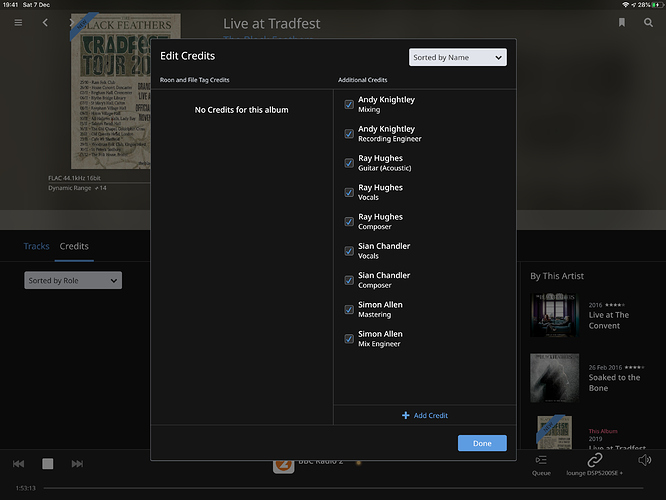 These are credits I have added from the CD cover information.
The album is not on Tidal