Hi,
I own the album "Tales of Love War and Death By Hanging" by Ray Cooper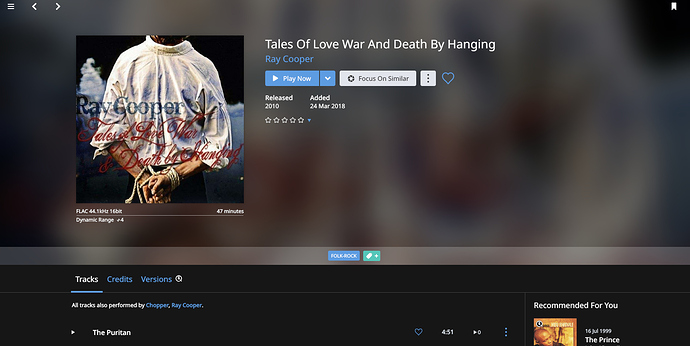 The correct Ray Cooper is also known as Chopper and was a member of the Oysterband.
But instead the Ray Cooper link points to this Ray Cooper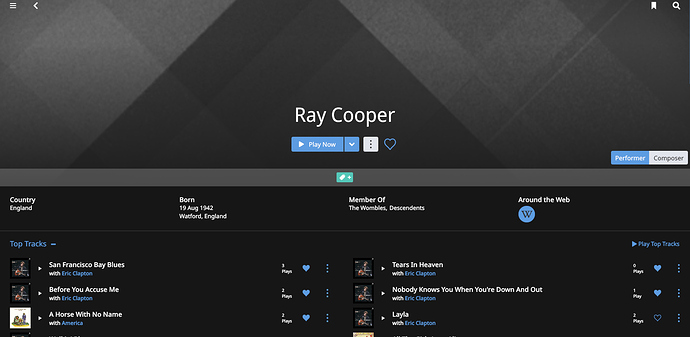 The Chopper link points to this page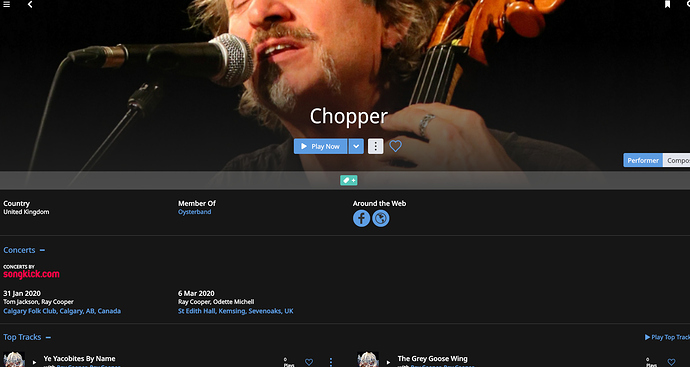 It's basically the correct artist, but the songkick.com tour dates are identical with the wrong Ray Cooper. The rest seems ok.
pj