Entropy is not something to be messed with.

Quite so. My favourite lay version of the Laws of Thermodynamics goes as follows:
0 You have to play.
1 You can't win.
2 You can't break even, except on a very cold day.
3 It never gets that cold, even in Minnesota.
Spot on.
However, there's the Entropy Paradox.
The paradox allows for the entropy of closed systems to decrease, violating the second law of thermodynamics.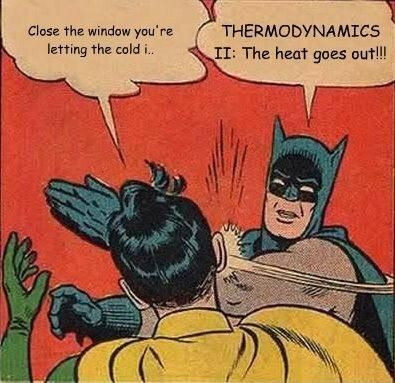 And I was always told heat rises
It does in simple terms. NASA is correct.

Absolutely no negotiation, "recommended " reading circa 1968, how on earth did I remember that ?
Can't remember a thing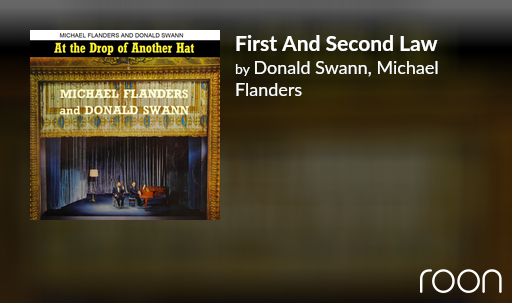 Recommended listening



Yes, a very good recommendation (and I have always loved that line, '…from the greek thermos, meaning hot. Unless you drop it'

)
I have an opera you won't escape on miles and miles of recording tape
Is Hell exothermic or endothermic?
Right now outside is cold (my outside) so pls open or close hells door
Like entropy, Roon only goes in one direction.
Just looked at some of your very interesting artwork. Very nice.