Roon Core on Win 11.
How do I find and use the Parametric EQ?
From the little speaker icon in the down right of your screen click on it, select DSP. In the DSP menu you add from the Filters. Tune and Enjoy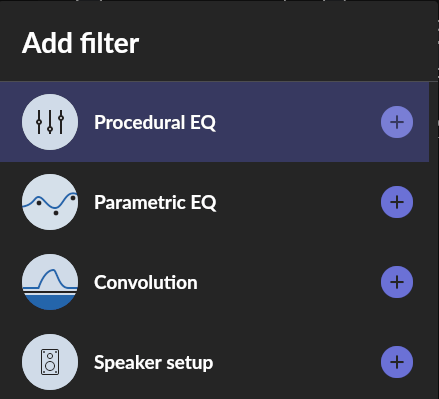 Hi Mark
Did you managed to do it?
Traian
You may also need to switch on Headroom Management and the clipping indicator.