Variations on the roon radio algorithm seems to be effecting other parts of roon. When I choose the banner option from my Home page "The Songs of Natalie Merchant", "Motherland" is repeated 8 times in 14 songs (twice by Chirsty Moore). That is more than half. "Headstrong" is repeated twice.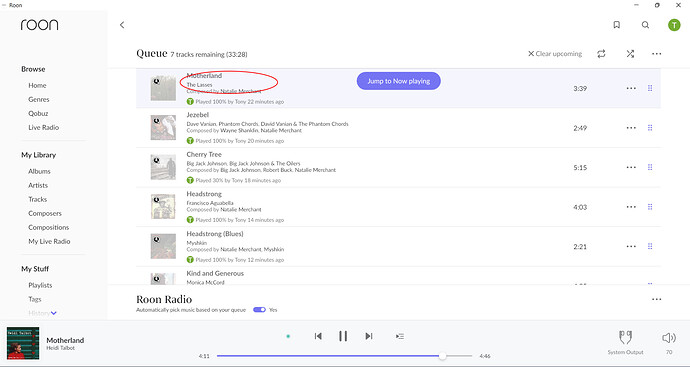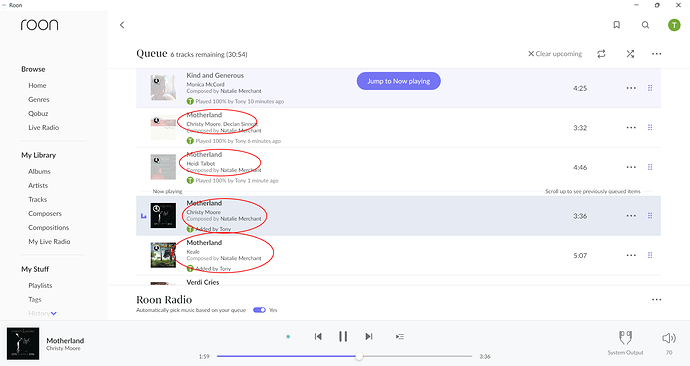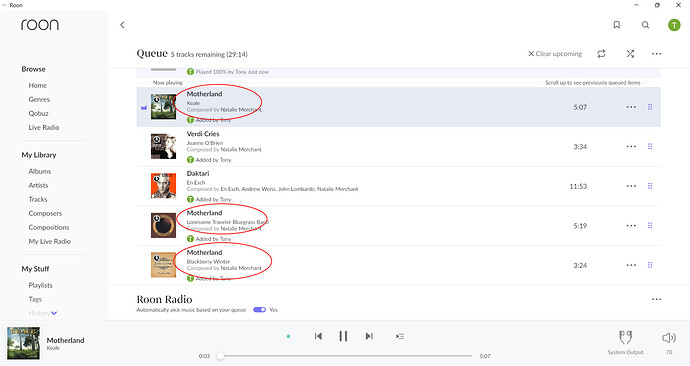 Edit: I posted too soon. Some Kraut Rock version of "Daktari" has also been munged with Merchant's Daktari.
So, all in all not much distinct Natalie Merchant on this Natalie Merchant selection. 6 distinct Merchant compositions from 14. That's less than a half.
Just to make sure I am not describing an outlier or edge case I went back to my home page which was now offering up 50 Songs of Kate Bush. This time there were 9 versions of "Running up that Hill and 5 versions of "Hounds of Love" before I gave up counting.