Hi all,
I'm trying to fix a problem that's been bugging me for a while: whenever I use HQPlayer (desktop, on Linux) to output DSD (actually DoP) the start of the track is cut off. This doesn't happen when I choose to output PCM or output PCM or DSD (again DoP) but using Roon's upsampling capabilities, which is leading me to suspect that HQPlayer is the key to sorting this out but I could really do with some help tracking the problem through. My component chain is as follows:
Synology NAS
\/
Intel NUC running Roon Rock
\/
Dedicated PC running audiolinux and HQPlayer desktop
\/
SOTM-SMS200
\/
Twisted pair dual mono 9028 DAC
This is not something that happens occasionally, or with tracks that are being upsampled from a certain file format or frequency, it's every track, all the time – except, with one caveat: If I play native DSD64 tracks then less appears to be cut off. However, this might purely be my imagination as I have no scientific way of testing!
I read some mention of a Roon resynch delay feature but that setting doesn't appear for HQPlayer inside Roon (or at least I can't find it).
In the SMS-200 HQPlayer NAA settings menu there is a period time box. I have hunted for an explanation as to what this is but cannot find anyhow. However, I did find another user reporting a setting of 32k or so (Currently it's at 4096). I tried setting it to the much higher number but it didn't affect anything.
I'm clutching at straws really so any pointers would be much appreciated.
Cheers,
Crom
HQP front end settings: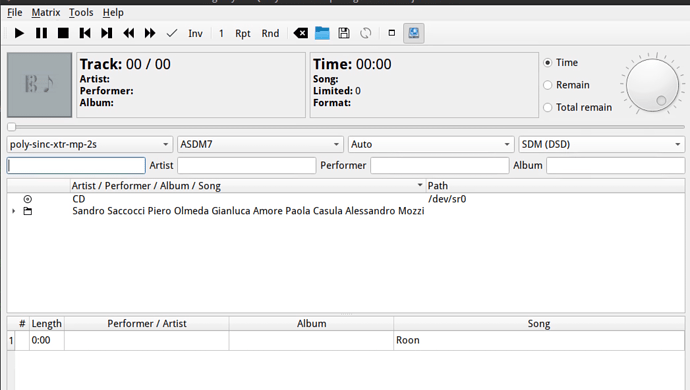 HQP settings: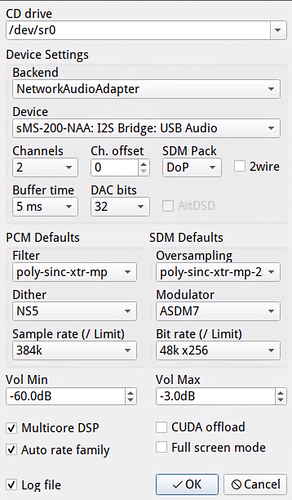 DSDIFF/DSF Settings: