Description of the issue
Actually, it is very complicated, so I hope I can explain it with my poor english well enough.
Under the artist names " Śīla" and/or "SILA" 8 artists names have been mixed up in their discography
1- Sıla (written with turkish letter "ı" (i w/o dot on the top)) Turkish female pop singer
2- Sila (An Kenyan-American male singer)
3- DANIJEL & SILA (a German DJ band)
4- Śīla (I guess it is an indian music band)
5- Şila (written with Turkish letter "Ş" (S with a dot on the bottom) a Turkish female pop singer
6- SИLA ( it is a Russian band and I guess it is written as Sila in English
7- Sila (an electronic music performer)
8- Sıla (another Turkish singer, but not the one on the first line)
Screenshot of import settings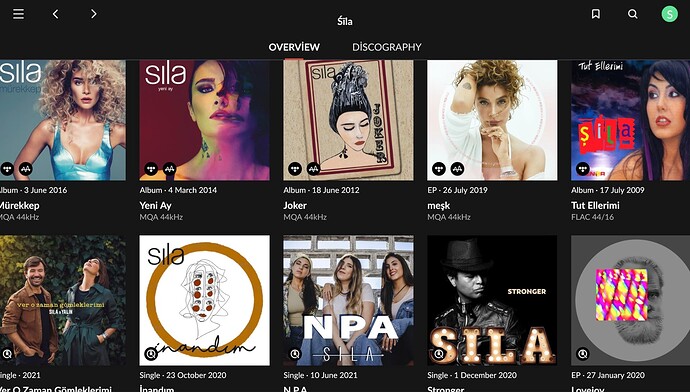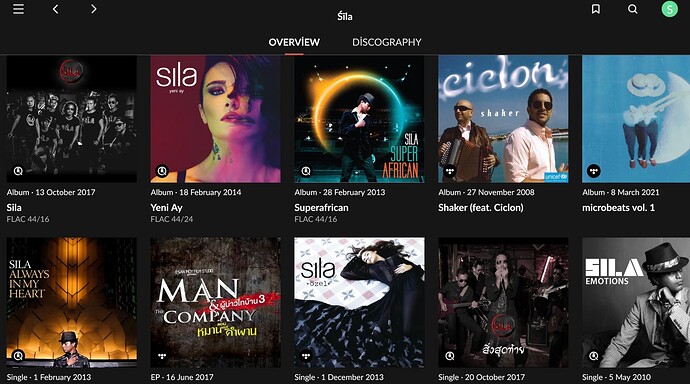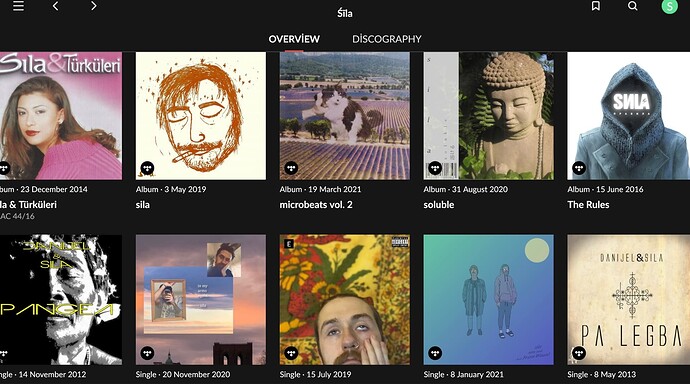 Have you made any edits to this content in Roon?
No
Is this content from local files, TIDAL, or Qobuz?
Tidal and Qobuz