I'm not sure if anyone else is experiencing this but Roon isn't able to add albums from Tidal to my library. It takes a while, then Roon reports an error saying it is taking a long time and it will continue to try in the background.
I haven't reached the 10000 album limit. The latest album I've tried is Bob Dylan's new album,Rough and Rowdy Ways.
Have tried logging out and back in to tidal and restarting my Rock.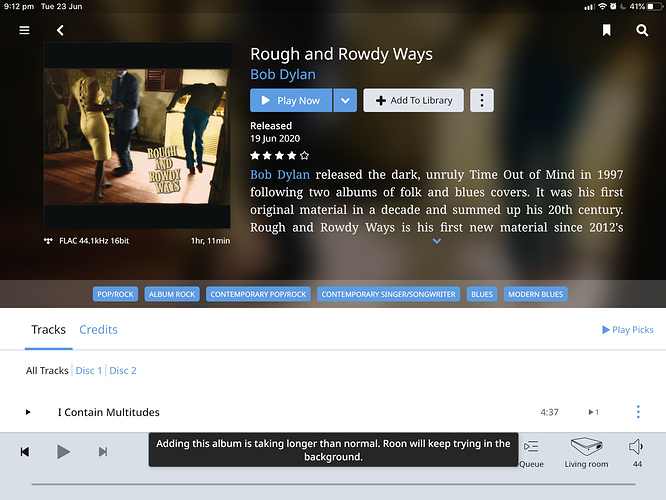 Any thoughts are very welcome.
Cheers