As an example, I'll use a set of Alfred Brendel playing Beethoven piano sonatas. Here's what it looks like in Tidal: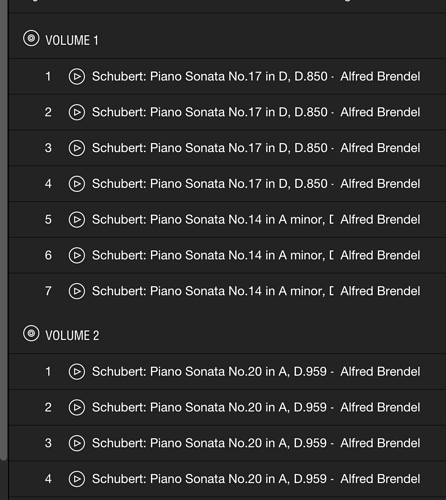 and here's what it looks like in Roon: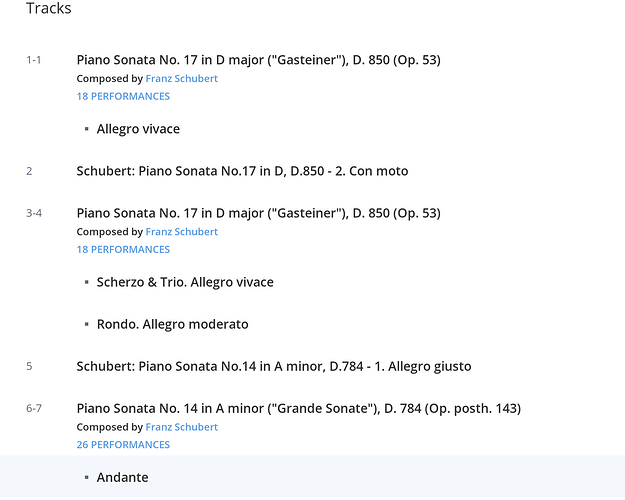 So, attempts to break it down into individual "works" haven't gone well.
Is there anything I can do to address this? Fix it on my own system, and then maybe have it picked up by Roon?
Thanks.