MQA tracks don't appear to be playing on DSJr Bridge II via Roon library or Tidal through Roon.
When i play an MQA track on Roon, i get the following: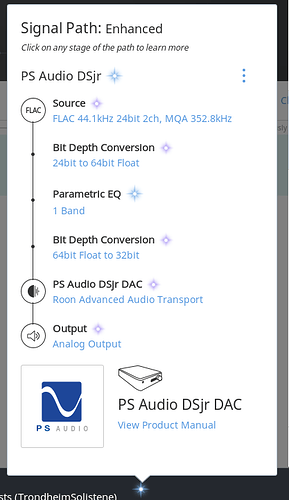 When it plays on DSJr: the screen shows:
WAV
ROON
PCM
44.1
Is this correct? Should it not show MQA or something to indicate MQA streaming?
When i play from the below from Tidal via Roon: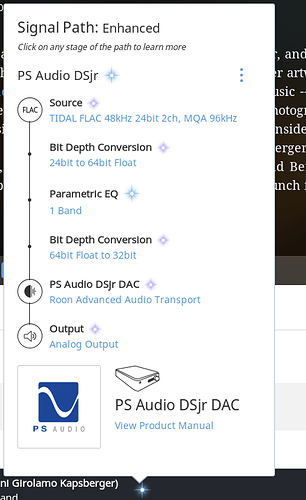 I get on DSJr:
WAV
ROON
PCM
48 Hz
Can anyone confirm all is normal?
On DSJr, i have Bridge II 3.4.5 and Redcloud.