Interesting to see Tidal is still pushing forward…
Hmm, isn't that news from 2015?
I have been running the Tidal app for years on windows 10. What's different with this one?
No idea.
Of course the Tidal app for windows has been available for years, we all use it

But the app says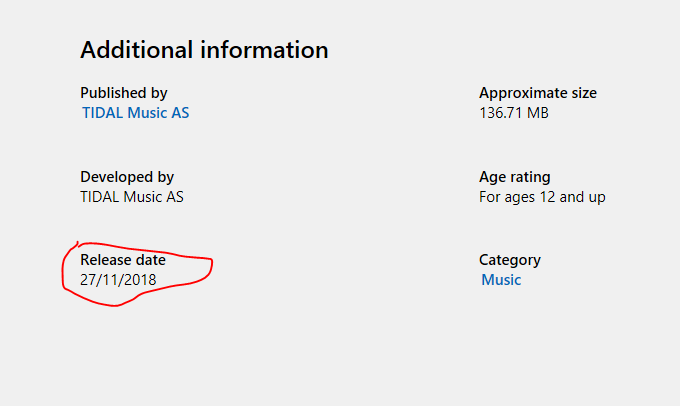 so maybe its a different version to what we have, ie suitable, for all Windows 10 devices.
Personally I hate the Microsoft store with a passion. It's buggy as hell; I currently can't download anything from it on any of my Windows devices.
I'm just pointing out that Tidal's still advancing, and for Windows Tablets and Phones, it may be a better app that what was previously available.
"The new app is sure to be welcomed by many subscribers, as they can now pin the app to the Start menu and download tracks to listen offline."
Offline listening…
wow that's very good.
Now im interested to get my bloody store to work.
Did
Did anyone try this? I might be blind but can't see where from this is done
As far as I can see, the Windows Store "app" is simply the old Desktop app, but now delivered via the Store, as well as being available as a direct download.
And it still doesn't offer offline listening (unlike the Smartphone version).
Just downloaded via the Store and I don't see this either on my Macbook (Windows 10 Pro via Bootcamp).
Windows 10S cannot install apps outside of the Microsoft Store.
AJ
Yeah, I got confused about this also. Had this on my PC for at least a couple of years.